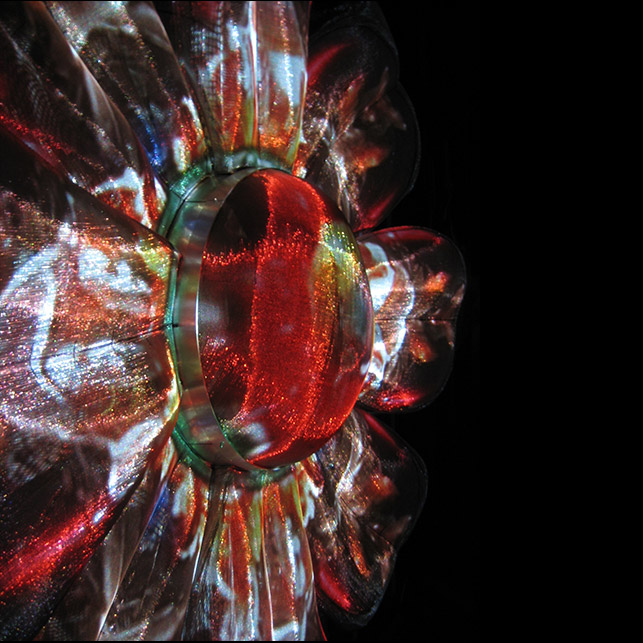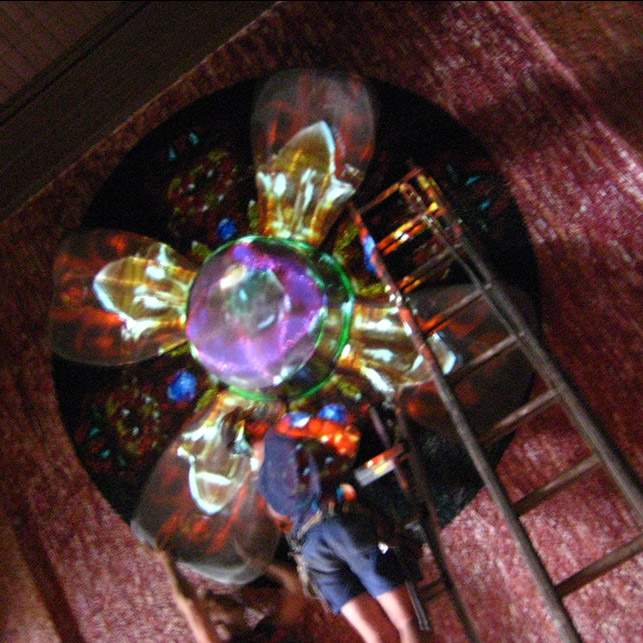 Autumn Flower projection sculpture
Engineered aluminium base + metal mesh + 15 min video loop
3000mm x 3000mm x 900mm
This piece was a commission. It was featured at ARTSTATE Lismore in 2018 and Lanterns on The Lagoon, Tumut 2019.
I had just had a severe car accident and had an undiagnosed mild traumatic brain injury. Previous to the accident, creating video combined with sculptural objects came naturally, but afterwards I just couldn't get my head to work like it had. While making this piece I had to learn to break down each step. The ultimate piece came to me in  dream and I awoke to start filming immediately. In the dream there were men telling me how I could make the piece. Very helpful!!
Autumn is the video made for the Autumn season and it had many fans at the club.
This piece is available for sale or hire. P.O.A.