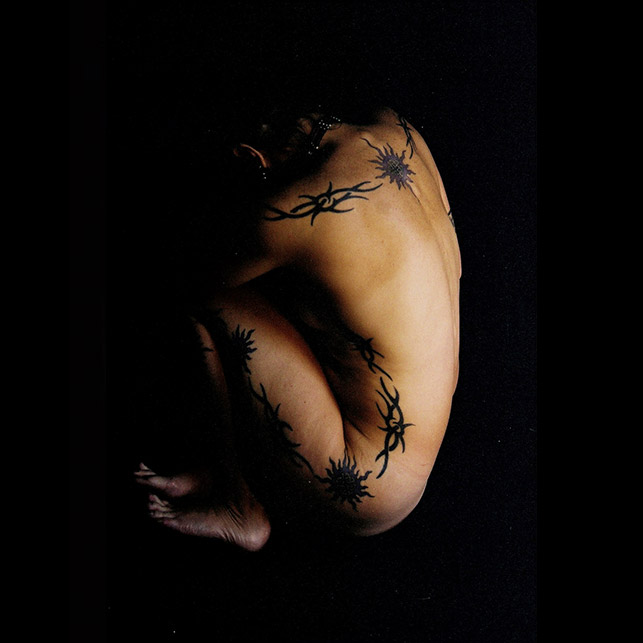 LAMP INSTALLATION
stainless steel armature & mesh, video loop and 35mm slide projection overlay, furniture
Explores an emotional response to 'being a lamp' in a BDSM context.
Marion Conrow, 2006
FIGURATIVELY SPEAKING: THE FIGURE IN CONTEMPORARY VIDEO ART  |  The Block QUT | 23 May – 9 June 2007
Exploring the ways in which the figure is used in contemporary video art.
Artists include Judith Wright (Brisbane), Sigalit Landau (Israel), Paul Mumme (Brisbane), Matthew Perkins (Melbourne), Chris Bennie (Brisbane), Berni Searle (South Africa), Penny Cain (Sydney), Daniel Crooks (Melbourne), Brendan Lee (Melbourne), Stephen Fox (Sydney), Natalie Woodlock (Brisbane), Kasia Janczewski (Brisbane) and Marion Conrow (Brisbane).